What is your favorite announcement from us at CES?
The 5 coolest MSI Gaming Notebook unveiled at CES 2016!
[MSI, HQ] MSI, a leading manufacturer of gaming hardware products and solutions, showcases the future of PC gaming technology with an award-winning selection of ultra-portable and desktop-replacement gaming laptops; including CES Innovation Honorees GS40 Phantom and Vortex Gaming Tower.
"MSI is the world leading manufacturer of gaming hardware and trusted name in gaming and e-sport, unanimously acclaimed by media, gamers, e-sport tournaments, industries and consumers. MSI will firmly stand by our principles of breakthroughs in design, the pursuit of excellence, and technological innovation, in order to bring the best gaming weapons and experience to gamers," Eric Kuo, MSI Vice President of Global Sales & Marketing said.
Notebooks
GT72S Tobii – The MSI GT72 is the world's most advanced gaming notebook and the world's first PC with integrated eye tracking from Tobii.
Enter a world of unparalleled immersion when both game characters and environments react to your gaze, focus and attention. Yet to be fully realized, eye tracking gaming is the next evolution in PC gaming, influencing not only the game, but also the components of your notebook as well.
Together, both MSI and Tobii are driving the growth of eye tracking gaming - supporting thousands of forward-thinking developers creating entirely new experiences for gaming, streaming and even general computing.
The new GT72S Tobii will be available later this month supporting major game titles and will be bundled with the highly anticipated Tom Clancy's The Division. For a list of Tobii supported games, go to
.
Onsite view and event photos
Media Coverage
GS40 Phantom – MSI's GS40 Phantom is an ultra-portable 14" gaming laptop with the power of full-sized desktops. Armed with the latest Intel Skylake processor and NVIDIA GTX 970M graphics, the GS40 Phantom weighs only 3.75 lbs., measures less than 0.87 inches thick, and is designed for mobile gamers who refuse to compromise on performance. The GS40 Phantom is available now.
Onsite view and event photos
Media Coverage
GS72 Stealth Pro – Thinner, lighter and more powerful. The GS70 Stealth gets an upgrade to design and performance with the latest addition to MSI's thin and light GS Series gaming notebooks with the new GS72 Stealth Pro 4K. Measuring in at 0.78" thin, the GS72 is MSI's slimmest and lightest 17" gaming notebook and sports an ultra-high resolution 4K display packing unbelievably powerful hardware in a form factor chassis. The GS72 Stealth will also have a non-4K option and both will be available early January 2016.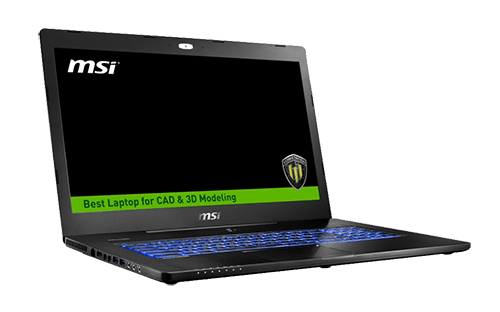 WS72 Workstation – MSI is more than just gaming, they also develop systems for the professionals in the field of animation, game development and architecture with the workstations notebooks product lines. MSI will be introducing their newest addition to their workstation family, the WS72. Focusing on power and portability, the 17" workstation includes the latest Intel Xeon Processors with Windows 10 Professional packed into a sleek and slim design. MSI's workstations are also certified by professional software developers like Autodesk, Adobe, PTC Creo, AutoCAD, SolidWorks, Maya, and Revit. The WS72 Workstation is available now.
Onsite view and event photos