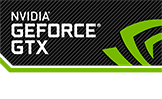 NEW LEGENDS WILL RISE
สำหรับผู้ที่ซื้อ MSI GEFORCE® GTX 1080 Ti / 1080 GRAPHICS CARD หรือ GEFORCE® GTX 1080 NOTEBOOK / DESKTOP , GET DESTINY 2*.
PROMOTION DATE
17 ตุลาคม ถึง 5 มกราคม 2560 หรือจนกว่าของจะหมด
พร้อมรึยังกับ Destiny 2 กับ Graphics Card GeForce GTX 10 Series กับประสบการณ์การเล่นเกมส์บนเครื่องของคุณ. สินค้ามีจำนวนจำกัด และเตรียมตัวให้พร้อมกับเกมส์กันได้เลย
เมืองที่ปลอดภัยแห่งสุดท้ายของมนุษยชาติได้ถูกบุกรุกที่นำโดย Ghaul ผู้บัญชาการกองกำลังของ Red Legion ที่โหดเหี้ยม เขาได้ปล้นอำนาจของผู้พิทักษ์เมืองและบังคับให้ผู้รอดชีวิตหนีไป คุณจะร่วมผจญภัยไปยังโลกลึกลับที่ยังไม่ได้สำรวจของระบบสุริยะของเราเพื่อค้นหาคลังแสงอาวุธและความสามารถในการสู้รบใหม่ ๆ ในการเอาชนะ Red Legion และเผชิญหน้ากับ Ghaul คุณต้องรวมตัววีรบุรุษที่กระจัดกระจายอยู่ของมนุษย์เข้าด้วยกันและต่อสู้เพื่อทวงคืนบ้านของเรา
WHAT SHOULD I DO TO GET THE GAME?
To be eligible, consumers must purchase selected MSI GeForce® GTX 1080 Ti / 1080 Graphics cards or GeForce® GTX 1080 Notebooks from 13th June to 27th June 2017 from an authorized and participating MSI retailer/reseller within APAC ONLY. (Malaysia, Singapore, Vietnam, Indonesia, Philippines, Thailand, Australia, New Zealand, Taiwan, Hong Kong).
2. Register your newly purchased MSI Graphic Card or Notebooks through the following steps.
3. If you are experiencing any issues and having any problems, please contact here.

Game Ready with the unbeatable power and efficiency of GeForce® GTX 10 Series GPUs.